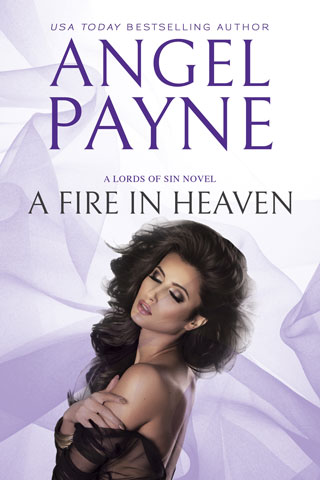 Paperbacks
---
Digital
---
Audio
---
Autographed
---
International
---
A Fire in Heaven
---
He's dangerous to know…
And impossible to resist…
Thrown from the carriage she's driving at breakneck speed, Lady Kira Scottney is even more stunned by Damien Sharpe, the midnight-eyed man who rescues her. He looks like a demon incarnate, with a presence that makes her tremble with an unholy desire. Her dilemma worsens when she learns Sharpe is suspected of murdering his first wife—Kira's own cousin.
Damien had every reason to distrust Kira Scottney. Her family had labeled him a killer, destroying his life. Stripped of his lands and his good name, Damien considers everything lost—until Kira sweeps into his life. She's unlike any woman he's ever met, a wild beauty filled with innocence, desire, and a fiery spirit to make her very much his equal in their dance of passion and betrayal…
And danger.
Other Books In This Series
---