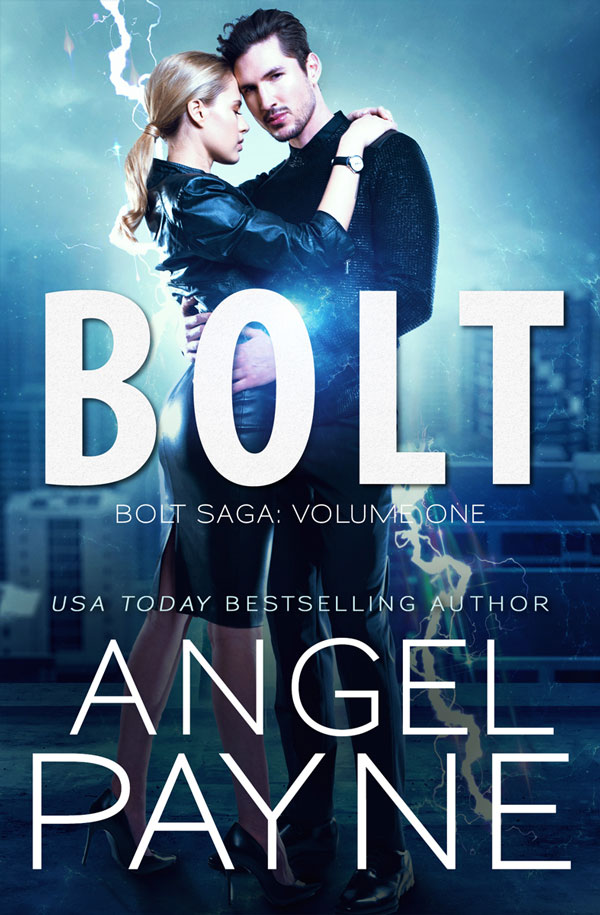 Paperbacks
---
Digital
---
Audio
---
Autographed
---
International
---
Bolt: Volume 1
---
Working the night shift at one of Downtown LA's hottest hotels, Emmalina Crist has had her fair share of strange encounters—but none of them have prepared her for meeting Reece Richards, the charismatic bad boy of the Richards Resorts dynasty. Emma and Reece share an experience unlike anything they could have imagined, leaving Reece enraptured and Emma weighing the consequences of this supercharged night of passion with her boss.

But Emma learns fighting the flames only fans them, as Reece saves her life and is compelled to reveal his true identity as Bolt, the city's superhero savior. She's always wanted more than just a typical relationship, but falling in love with the man behind the mask is one electrifying ride. Defining their relationship is no easy task—particularly while they're being subjected to the media's spotlight, their families' intrusions, and racing to stay one step ahead of the fringe scientists who want to get Reece back on their lab table.

Emma is helpless to resist Reece's passion and power. He's bolted her heart and soul forever. But can she reach beyond the normal expectations of reality, and even herself, to fight for the one ultimate superpower—true love?
Other Books In This Series
---