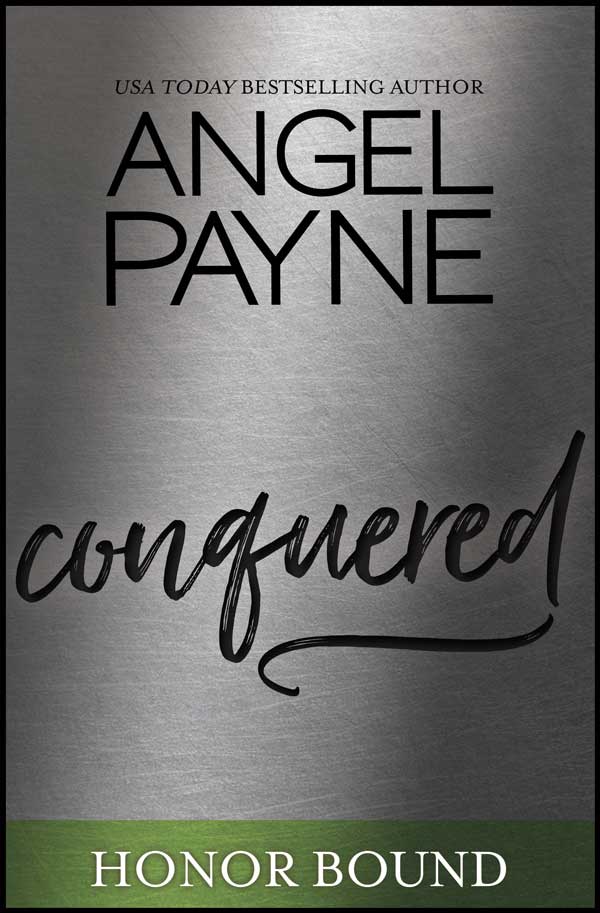 Paperbacks
---
Digital
---
Audio
---
Autographed
---
International
---
Conquered
---
Can one turn of fate be their conquering destiny?

Jen Thorne is the resident book geek at Nellis Air Force Base, though she's strict about keeping her fictional men separate from her real-life expectations. It's safer, for her heart and soul, to maintain her personal life as a no-fly zone.

Until she stumbles onto Sam Mackenna's radar.

It's clear the Scottish RAF pilot-on loan to the Air Force for a month of cross-training-is more than Jen's fantasy Highlander come to life. His commanding aura is as intoxicating as his golden gorgeousness, and she's unable to resist the desire to let him dominate her in every way possible.

Never has a man unlocked more of Jen's darkest desires and erotic yearnings-but being the man's perfect submissive in the sheets doesn't mean she's his life's destiny. Why would an alluring hunk like Sam choose a wallflower like her for anything more than his kinky booty call? Once he returns to Scotland, forgetting him will be easy-if she can prevent him from completely conquering her heart.

But that may be easier said than done.
Other Books In This Series
---