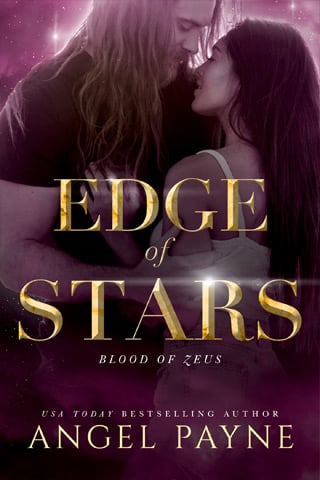 Paperbacks
---
Digital
---
Audio
---
Autographed
---
International
---
Edge of Stars
---
A star-crossed love. A dangerous destiny.
Maximus Kane and Kara Valari have defied demonic laws, human expectations, and otherworldly enemies to be together. From the depths of hell to the jungle of Hollywood, and all the terrifying places in between, the lovers have fought for a destiny that wasn't supposed to exist—until the stars had something to say about it.
But the cosmos can only help to a point. The greatest challenge of Maximus and Kara's journey still lies ahead. Their wedding day. With the future of the mortal realm at stake, Maximus and Kara enlist the help of their closest friends to facilitate a peace talk with the gods instead of champagne and cake. But the plan is thwarted, and the newlyweds are forced to flee Los Angeles.
Crete, the birthplace of Zeus himself, is a perfect place to seal their new bond as man and wife, though passion alone won't be enough for the forces that will hunt them all the way to the Island of Heroes. In ways they never imagined, the demigod and his supernatural beauty must embrace the most human sides of themselves to fully realize the stars that wrote their everlasting love.

Other Books In This Series
---