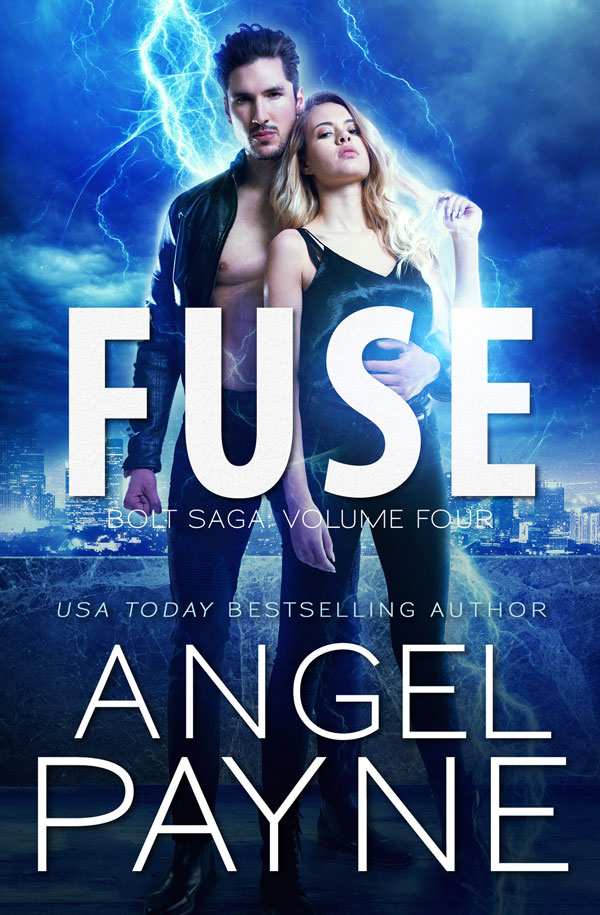 Paperbacks
---
Digital
---
Audio
---
Autographed
---
International
---
Fuse: Volume 4
---
The storm is here. Will it rip apart their fated fusion?
Now that Reece Richards and Emmalina Crist have exposed the Consortium to the globe, they're bracing for the organization's full reprisal, undoubtedly led by Faline Garand. The woman, infamously obsessed with Reece, can't be happy about the lovers' worldwide announcement.
But an engagement doesn't mean instant plans of white lace and roses for Bolt and his lady, especially when a key member of Team Bolt goes rogue and destroys half of downtown LA. Taking down his former friend is a harrowing nightmare for Reece, worsened by a shocking discovery that takes its toll in sickening ripples…
Including Reece's own psyche.
With her man lost in a fathomless darkness, Emma can no longer stand on the sidelines. Pushing past her fears, she takes the fight straight to Faline's turf—but the risk is huge, and so are the consequences.
There's no turning back. The storm has broken, and the landscape of Reece and Emma's relationship will be forever transformed. Can they fuse once more, coming together in love to survive the blast?
Other Books In This Series
---