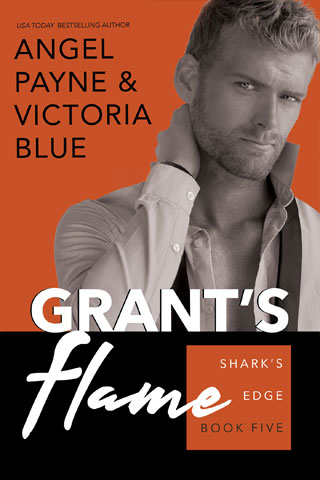 Paperbacks
---
Digital
---
Audio
---
Autographed
---
International
---
Grant's Flame
---
She's the flame in his heart… He's the heat she can't ignore…

Dependable and loyal to a fault, sexy bachelor Grant Twombley doesn't usually find himself in the friend zone, but that's the predicament he's in now with headstrong and heartbroken Rio Gibson—who, with sexy sass and beguiling wit, hides her hobby-level thrill of lighting fires from everyone who cares about her.

On a private cruise from Southern California to Hawaii and back, Grant does everything in his power to heal Rio's mind, body, and soul. But Rio continues to reject his persistence, despite her own growing desire for their passion. Even though her worst enemy continues to be her tangled, tormented mind.

When unexpected guests join the last leg of their journey, Rio must hold herself together long enough to bring everyone home safely. If she can't rise to the challenge, she's destined to watch all that her heart holds dear go up in smoke. Again.
Other Books In This Series
---