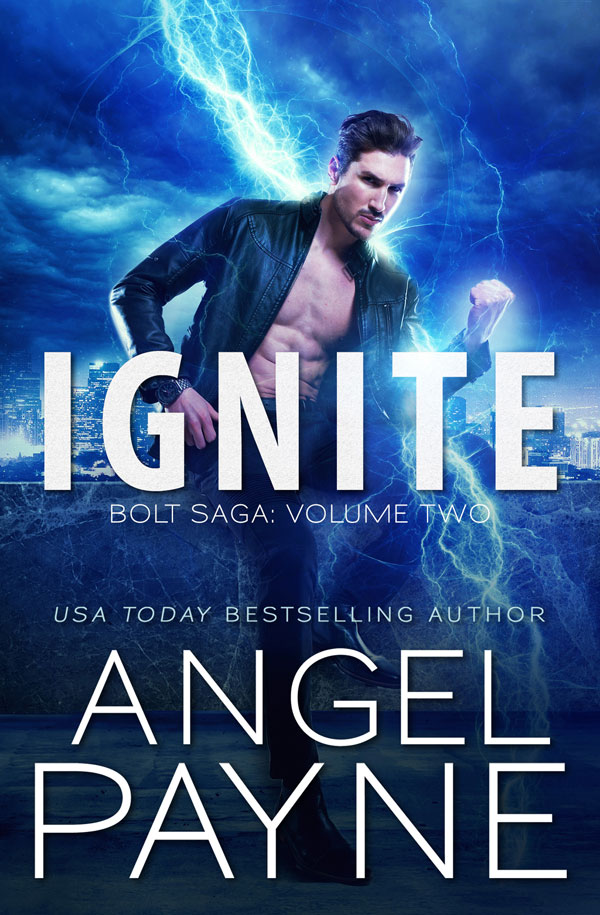 Paperbacks
---
Digital
---
Audio
---
Autographed
---
International
---
Ignite: Volume 2
---
Life is beyond different when a girl is in love with a superhero, and Emmalina Crist is basking in every passionate, supercharged second of the dream. But lightning bolts and power pulses can't replace the trust she and Reece need to survive as a couple—a bond that's challenged when a significant secret is withheld.

In a quest for clarity, Emma flees to New York—but Reece soon follows when learning the Consortium is ready to get back at him by targeting her. His mission to keep her safe has Emma more jumbled than ever. Is she strong enough to be with a man—a superhero—like him on a long-term basis? The ignition of their bodies is undeniable, but is the fire of their souls just as formidable? What happens when lightning flares but has no ground?

When a night of celebration goes horrifyingly awry, disaster strikes. Reece has to chase down the people who have taken his woman and ripped out his heart. But saving Emma also means reliving the hell of his past.
Other Books In This Series
---