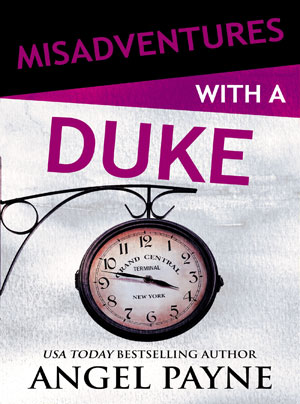 Paperbacks
---
Digital
---
Audio
---
Autographed
---
International
---
Misadventures with a Duke
---
Even optimists have bad days, but Raegan Tavish's streak has lasted for weeks. The rising star of fashion stylists is dealing with both a bad break-up and a creative slump, so apartment sitting for her lovebird friends feels like a way to realign karma—until fate has its say.

As soon as Bastien De Leon steps out of the giant wardrobe in his brother's master bedroom, Raegan knows what kind of complication has just struck her life. The cabinet is no normal piece of imposing furniture. It's a time travel device, and it's just brought this stunning warrior forward by over two hundred years. But why?

On a quest to return Bastien back to the time in which he belongs, Raegan already knows she will be forever changed by this arrogant duke and his irresistible passions. But what if Bastien's intrusion isn't just a visit? What if this man is here to awaken something new inside her…and change the course of her existence forever?
Other Books In This Series
---