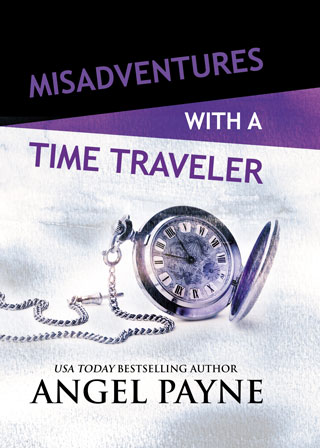 Misadventures with a Time Traveler
---
Workaholic Allie Fine isn't thrilled about a surprise birthday trip to the French countryside, where there's nothing to do but drink wine and tour old castles. But boredom takes a hike when a sexy period actor shows up to be her special between-the-sheets gift.
Maximillian De Leon, the towering god with eyes of gold and pecs of steel, is the most incredible lover she's ever had. But Allie wakes with confusion when her French lover tells her he's actually Prince Maximillian, and he hasn't seen the light of day since 1789.
Crazy or not, Max De Leon is the hottest man Allie's ever met—and the perfect piece on her arm to impress the corporate brass and take her career to the next level. So what if he keeps claiming he has to marry her to break a centuries-old curse in order to stay alive. He'll get over that soon enough…right?


Other Books In This Series
---