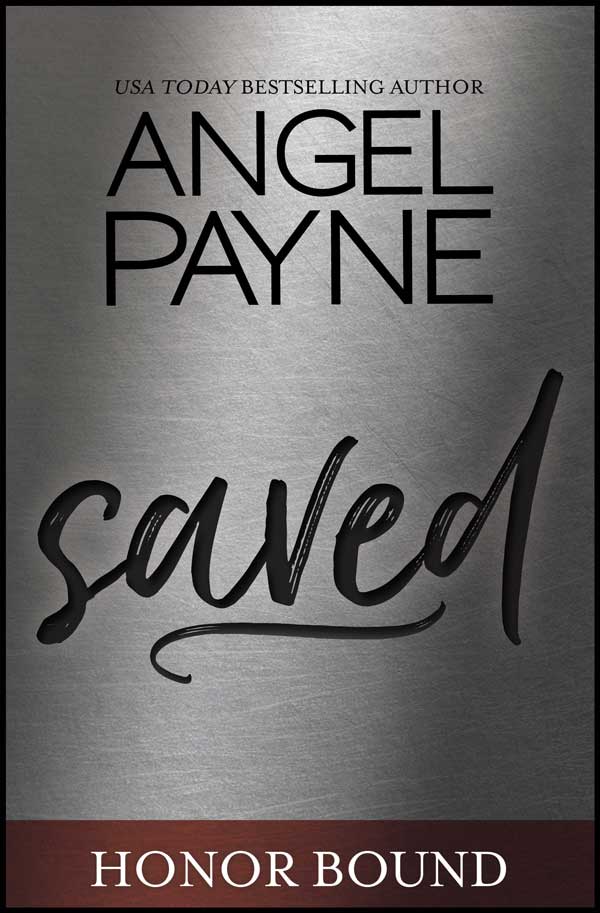 Paperbacks
---
Digital
---
Audio
---
Autographed
---
International
---
Saved
---
He saved her life…she saved his soul.

Garrett Hawkins is the most valuable asset to his Special Forces unit, because, frankly, the guy doesn't care if he lives or dies anymore. Since the love of his life, Sage Weston, was kidnapped and killed with her medical unit a year ago, Garrett has turned the shell of his soul into the armor of a finely tuned fighting machine. Being the first tapped for the unit's craziest missions is just fine by him. The less time for memories and the agony they carve into his soul, the better.

It's a plan that works, until Garrett's world is upended one night in the jungles of Thailand. Memories become reality when the unit is called to rescue a group of kidnapped aid workers, and they discover Sage and her teammate among the retrieved women. Now that Sage is back in his arms, Garrett doesn't know what to do. He has changed in dramatic ways, especially in the darker tastes of his passion. If he touches Sage again, he'll want to claim her, restrain her...dominate her.

Is Sage's love strong enough to let Garrett back in, not only as her fiancé but her Dominant? Can she trust that visiting the new shadows of his life will lead her to ecstasy and not ruin? Or can Garrett's discipline be exactly what her soul needs to find its way back to life—and love—again?
Other Books In This Series
---