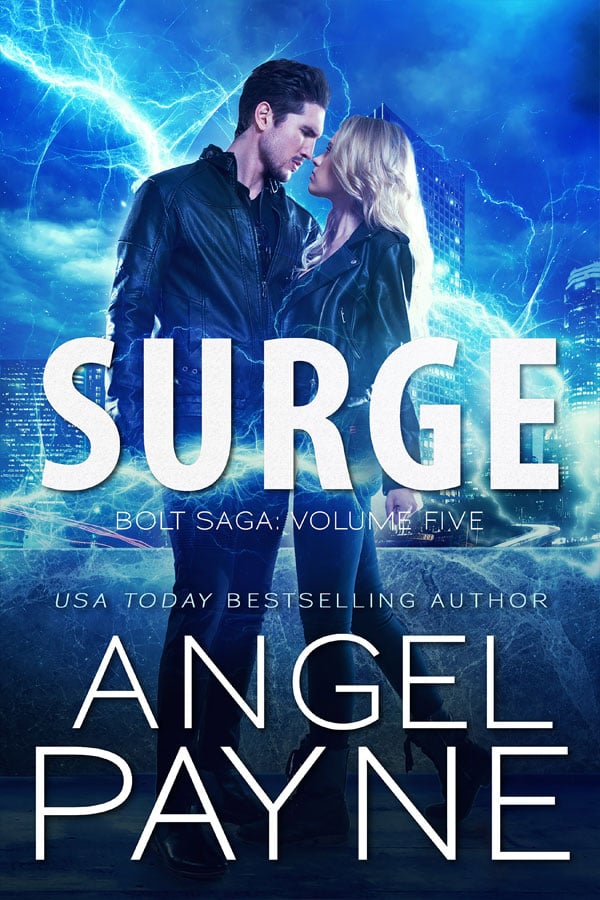 Paperbacks
---
Digital
---
Audio
---
Autographed
---
International
---
Surge: Volume 5
---
With her physical abilities ignited beyond imagination, Emmalina Crist now stands as an equal with the love of her life, Reece Richards. The only thing better than becoming a badass warrior by day is basking in the man's passion by night.
But the newly christened Flare—and all her solar-powered abilities—must remain a secret from the world, hidden from enemies that threaten to reemerge at any moment...like the most important day of Reece and Emma's life. The crisis exposes a new layer to the Consortium's vile vendetta and forces the newlyweds into a painful separation.
When Reece and Emma are finally reunited, the joy is double-edged. Team Bolt is still in danger, and there's a precious new life they'll do anything to protect—including going into hiding. With her identity stripped and her life changed, Emma questions her choices and retreats from Reece. The hero of LA is broken and searching for answers, and everything hangs in the balance.
Other Books In This Series
---